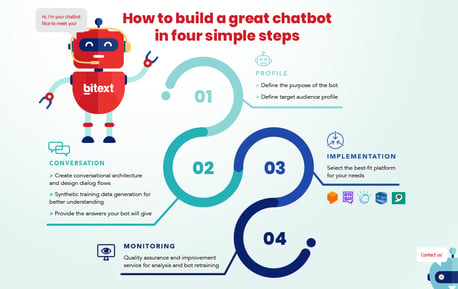 These are the vital steps to build a chatbot to automate customer support
So, you want to build a chatbot, great. Companies using chatbots today see many opportunities for improvement. But even though you´re not too late to the game, you might be asking yourself: where to begin?
Start here getting our infographic. Don't miss it!
And if you need to automate and speed up the training for any voice-controlled device, chatbot or IVR using artificial training data, please contact us. Unlike any competitor, we do this with or without customer data, from scratch. Talk to us if you need help with your project.